DARK TIME named as 2020 Book Excellence Award Finalist!
DELIVERANCE wins USA Best Book Award for Fantasy!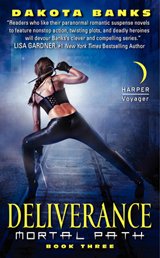 Hover cursor in box to pause scrolling.


Book trailer for Deliverance! more ...


What if a woman sold her soul to a demon and 300 years later wanted it back? more ...


Growing up in a converted funeral home, complete with blood gutters in the basement floor, warped my mind. more ...


The Mortal Blog - News and writing tips. more ...



Listen to Dakota interviewed at the ThrillerFest conference! more ...